From the President's Desk - November 2018
Date posted
November 2, 2018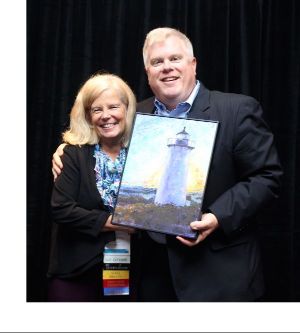 It was such a pleasure to meet with so many of you at our 80th Annual Conference held in Newport, Rhode Island earlier this month! From our membership, visiting organizations and our exhibitors, the energy, the ideas, the camaraderie and more are what makes ACHE such an incredible organization. It is all of you!!!!
As I begin my presidency, I am honored to follow in the footsteps of Dr. Boozang and others who have preceded me. For while this role is about leadership, it is also about teamwork. The upcoming year will bring new initiatives, programming and more. And as shared in Newport, our 2019 Annual Conference will be held in Denver, Colorado, October 14-16, 2019.
We are well into the fall season with many of us experiencing the changing colors. And with the changing seasons come other changes as well. In January 2019, the University of Oklahoma will no longer serve as our ACHE home office. We greatly appreciate the commitment and support that Dr. Belinda Biscoe, Dr. Nina Barbee, and so many others at the home office have given to ACHE over these years.
As a result, a Request for Proposal (RFP) for a new home office will be sent out to all membership institutions within the next week so we can continue on our path of success. I ask for you to contact your institutional leadership to determine if there is interest at your respective institution. Please look for the RFP information in your inbox. We have an RFP committee that will review the RFPs as we move forward in this new direction.
As stated on our website, "As an organization of colleges, universities, and individuals, we encourage professional development, research and exchange of information for its members and continuing higher education as a means of enhancing and improving society." This new season we are going through is exemplary of that statement and we look forward to working together to continue the great work of this wonderful organization.

I look forward to an exciting year!

ACHE President 2019