2024 Letter from the President
---
Welcome to the Association for Continuing Higher Education!
It is my honor and privilege to serve as your 84th ACHE President! Founded in 1939, ACHE is a thriving, all volunteer organization that offers members valuable opportunities to develop skills through professional development, build strong networks and discover the latest trends in serving the adult learner.
There are many ways to engage with ACHE including events, publications, resources, building your network, career development and recognizing outstanding contributions. (See below for more details.)
Join the organization that speaks your language, understands what you do and helps you discover ways to do it better. Whether you take advantage of one or all of the activities that ACHE has to offer, you and your organization will benefit. Your involvement is welcome in order to make ACHE an inclusive and vibrant community.
Find your professional home with us! My door is always open to hear your suggestions and feedback. Your voice is important, so let it be heard.
Discover how you can grow with ACHE. We look forward to serving you!
Warm regards,
Patti Spaniola, MBA, CMP, CED+
2023-2024 President, Association for Continuing Higher Education
Director of Conferences & Events, University of West Florida
---
Engage with ACHE through:
Events
86th Annual Conference in Palm Springs, CA, October 14-15, 2024 (in person)
Spring and Summer Webinar Series (5 webinars in each)
Feel the Love Social Events (virtual)
Emerging Leaders Institute (hybrid)
Certificate in Leadership (in-person at the Annual Conference)
Regional Conferences
Publications
Journal of Continuing Higher Education
"5 minutes with ACHE" Newsletter
"The evolllution", A Modern Campus Illumination Newsletter in partnership with ACHE
Resources
Jobs Board
Webinar Library of over 30 webinars on a variety of relevant topics
Build Your Network and Collaborate with Peers
Join ACHE Committees to develop and hone your skills
Connect with business partners who can make your daily work efficient and profitable
Find your community of professionals in the non-traditional student education sector
Career Development
Present at Conferences
Test new ideas with ACHE that you can bring to your institution
Volunteer to serve on committees that interest you to develop and hone your skills
Run for office at the regional and national level of ACHE
Recognize Outstanding Contributions to Continuing Higher Education
A
CHE

President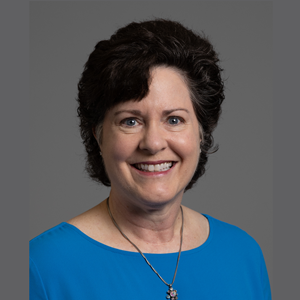 Patti Spaniola, MBA, CMP, CED+
Director of Conferences & Events
The University of West Florida
(850)474-2085