Welcome to 2019!
Date posted
January 18, 2019
As we wrapped up 2018 and to reiterate a few items, we have many exciting events coming up this year from our regional conferences this spring, to continued and new partnerships and other initiatives, to our Annual Conference in Denver, Colorado from Oct. 14 -16, 2019. With our Denver 2019 theme of Partnerships: Innovation &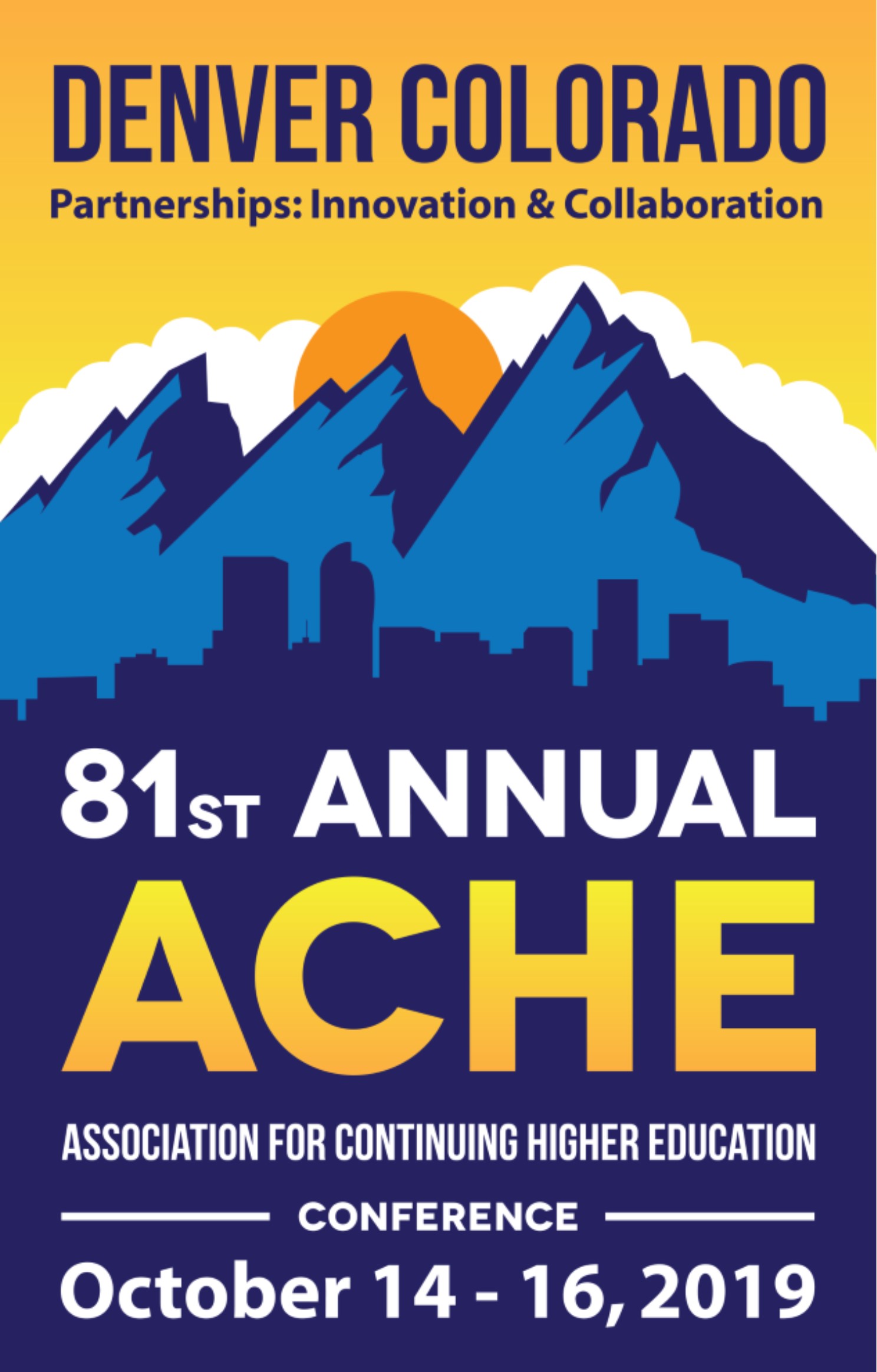 Collaboration,we have great keynotes already lined up, an exciting program in development, and volunteers to help make this another fabulous event. The Call for Proposals for ACHE Denver 2019 will be coming out soon! So be sure to be on the lookout for that, and other opportunities to get involved in the new year not only with your regions, but nationally as well. Also, in the upcoming months we will have a membership drive within all regions. Your input will be valuable for this initiative.
We have so many individuals from various colleges and universities across the country and beyond as members and we appreciate all you bring to ACHE! Many of you are also working on various committees that make ACHE a premier organization. These committees include: Awards, Budget and Finance, Committee on Inclusiveness, Constitution and Bylaws, Nominations and Elections, Conference Planning, Regional Leadership, Research, Resolutions, Digital Programming and Communications, and the Advisory Council of Past Presidents.
As we begin 2019, it is my honor to share with all of you that Dr. Rick Osborn, Dean at East Tennessee State University (ETSU), is our new Executive Vice President (EVP) and ETSU is our new home office! With change comes so much opportunity and we have so much to look forward to in 2019!
Sincerely,
Dorothy Williams, Ph.D.
President