Back to Events
ACHE Webinar Series: Mary Murphy
Wednesday, April 6, 2022
Event Details
"Describing Your North Star"
Mary Murphy, Ph.D., Executive Coach and Ladership Development Consultant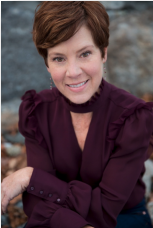 Your North Star guides you in any situation, it grounds you in your self-confidence personally and professionally. Your North Star is who and how you want to show up in your life. During the workshop you will focus on:
Understanding your strengths
Identifying your core values
Identifying your value proposition
Describe your North Star
---
Mary Murphy is a certified executive coach and leadership development consultant promoting personal growth as a way of life. Known for keen insight, inspiration, and critical thinking, she is dedicated to helping leaders recognize their blind spots as a way of increasing their awareness, building their abilities, and improving their overall performance. Through individually tailored programs that begin with establishing a foundation of trust, she helps clients define success and achieve both their personal and professional objectives. Mary enjoys teaching and developing executives and entrepreneurs on the "heart" of leading both themselves and others.