Back to Events
ACHE Webinar Series: Beth Romanski
Wednesday, March 30, 2022
Event Details
"Battling Burnout & Building Resilience"
---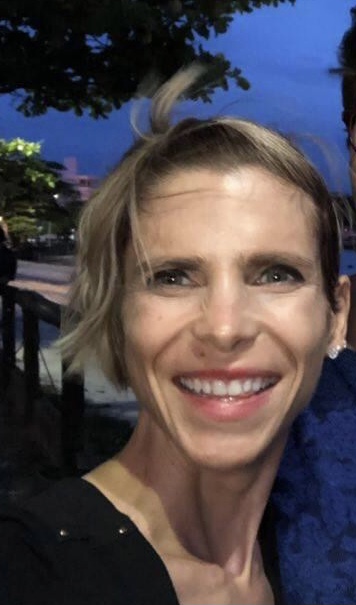 A global pandemic, prolonged remote work and learning, an economy in flux, a tense sociopolitical environment, and increasing mental health challenges as a result of the unpresented situation and associated uncertainty have created an environment that is rife for stress and burnout, ultimately leading to high turnover, lack of productivity and negative health effects. This interactive session will explore the impact of stress and burnout from a practical lens, with an emphasis on effective steps we can take immediately as individuals and organizations to move forward in a positive trajectory. Participants will discover simple strategies to employ in everyday life to manage stress while building resiliency, emphasizing a holistic perspective to cultivating individual and collective well-being.
Presentation Objectives:
Recognize signs of burnout and the health implications of chronic stress

Discover simple strategies to effectively manage stress and to optimize productivity

Identify opportunities to form healthy habits for enhanced wellbeing

Model best practices to foster collective wellbeing in your relationships and at work

Explore opportunities to realistically prioritize self-care and to build resilience

Develop a personalized wellness plan to apply healthy approaches into daily life
Participants who register will receive a BONUS Resilience Reset Journal eBook to put the presentation practices into action!
---
Beth Romanski is an experienced higher education professional, currently serving in the role of Director of Professional and Continuing Education and adjunct faculty member at Maryland University of Integrative Health, a leading academic institution solely dedicated to integrative health programs.
A professional wellness educator, Beth holds a certification as an Integrative Nutrition Health Coach and is founder of MyHealthyTransitions Health Coaching, Co-Host of the Wellness Warriors Radio podcast and Co-Creator of the Wellness Warriors Sugar Detox and Anytime Reset.
Beth understands first-hand the stress of work/life expectations and believes there's no one-size-fits all when it comes to health. She takes an educational and empowering approach to facilitate positive habits that support holistic wellbeing and sustainable results, with the mindset that "being healthy doesn't have to be hard."
Connect:
Learn more about Beth and MyHealthyTransitions Health Coaching at www.myhealthytransitions.com.
Follow Beth on Facebook at MyHealthyTransitions Health Coaching and @myhealthytransitions on Instagram. Listen to the Wellness Warriors Radio Podcast on your favorite podcast platform, Audible or Youtube or at bit.ly/wellnesswarriorsradio and join the Wellness Warriors Facebook Group to engage in the conversation about living optimally. Contact Email: beth@myhealthytransitions.com