Webinar Series
ACHE Webinar Series is brought to you by CampusCE.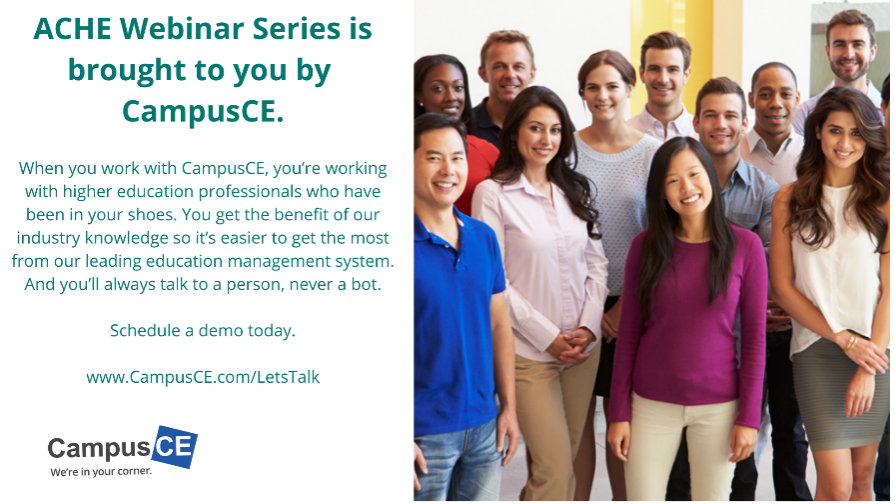 ---
March 23, 2022, 12:00 PM ET
"Hiring and Maintaining Staff in The New Normal" 
Brandon Pendleton, Adjunct Faculty, Quinlan School of Business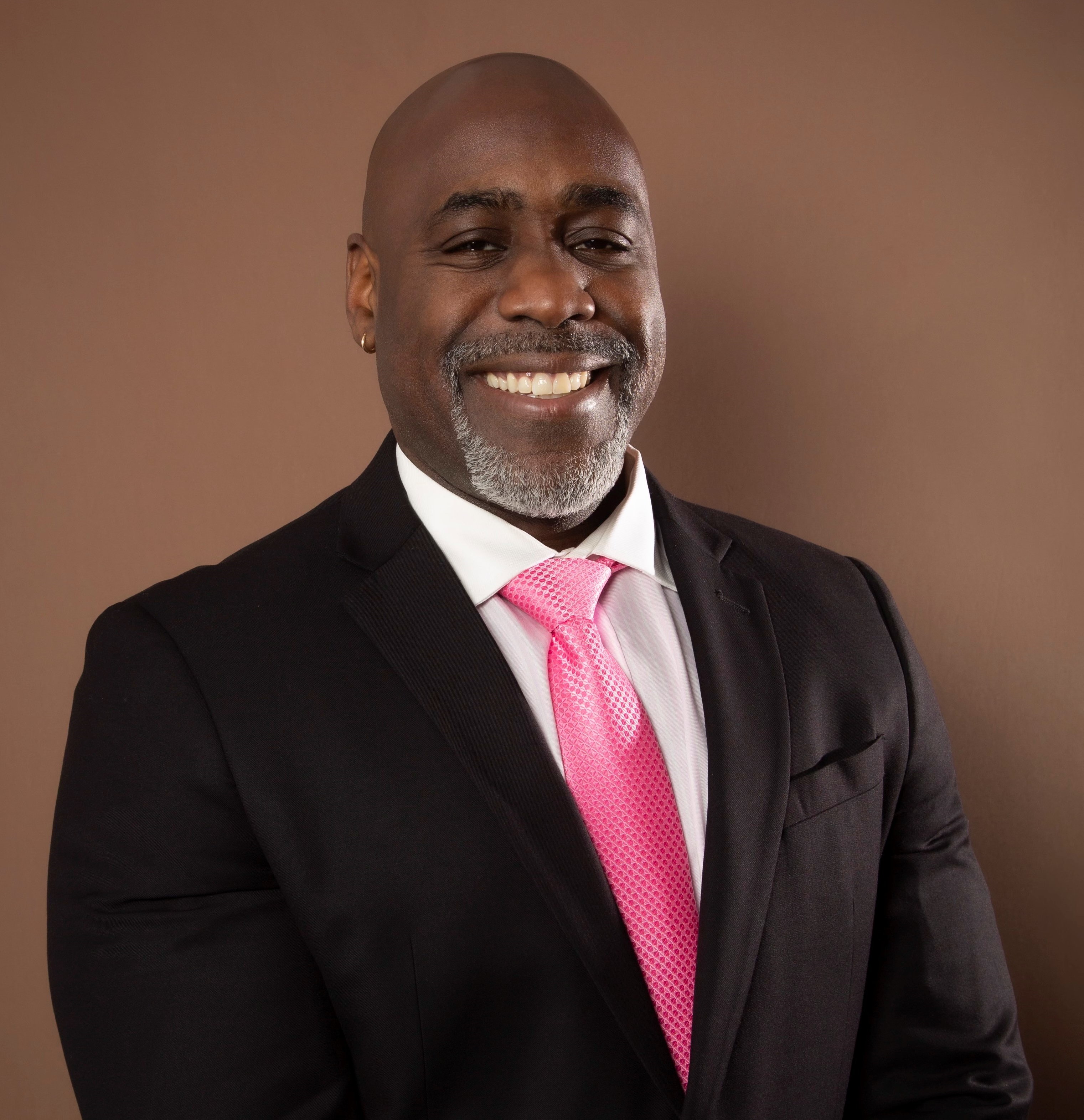 This session will provide you some useful information to help you hire employees in this new normal. Specifically the session will:
1. Give you some insight into the five different generations that make up today's workforce.
2. Provide the framework for a thorough hiring process including interviewing and onboarding. Learning outcomes: Participants will leave the session with the tools to design their own hiring process resulting in higher quality candidates and hires.
---
Brandon Pendleton is currently a faculty member of the Harold Washington College Business department, an adjunct faculty member at Loyola University Chicago and an individual HR consultant.  Prior to re-joining City Colleges of Chicago, he was a Human Resources Business Consultant for Integrys Energy Group and spent eight years as the Human Resource Manager for Harold Washington College. In that position, he was responsible for supporting approximately 895 employees. He was also responsible for the recruiting and hiring of faculty and staff, employee relations, collective bargaining agreement interpretation and enforcement, payroll, benefit administration and training. In addition, he was a member of the HWC President's Executive Council which was responsible for setting the strategic direction of the entire college. Brandon also actively chaired or served on seven different City Colleges and HWC committees which include:  CCC 1708 FT Contract Negotiations, CCC 1708 PT Contract Negotiations, CCC  1708 Job Evaluation Committee, CCC Payroll System Selection Committee, HWC Service Excellence, HWC Male Mentoring, and HWC Graduation Committee. Brandon was selected for the inaugural City Colleges of Chicago Leadership Institute and was also a finalist for the Kathy Osterman Award which is an annual award given by the city of Chicago for recognition of superior public service. 
Brandon worked in HR for 20 years and began his career as an intern and ultimately a HR Associate for Ford Motor Company. He later worked in HR management positions at both Citigroup and Sears.  Prior to joining Harold Washington College, he was the VP of Human Resources for the Boys & Girls Clubs of Chicago. Brandon has training and development program in leadership, management, DEI, inclusive leadership and small business management. 
Brandon received a Bachelor of Journalism from the University of Missouri-Columbia and received his graduate degree from the University of Illinois – Champaign/Urbana's Institute of Labor and Industrial Relations. 
---
March 30, 2022, 12:00 PM ET
"Battling Burnout & Building Resilience"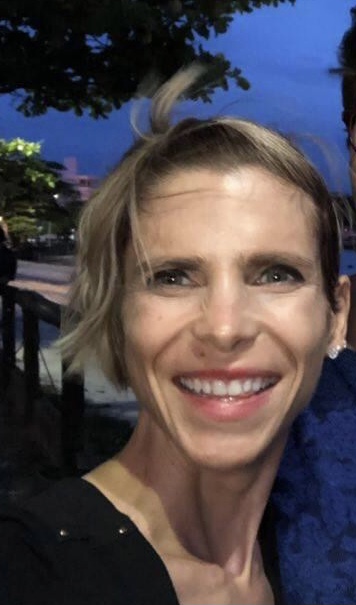 A global pandemic, prolonged remote work and learning, an economy in flux, a tense sociopolitical environment, and increasing mental health challenges as a result of the unpresented situation and associated uncertainty have created an environment that is rife for stress and burnout, ultimately leading to high turnover, lack of productivity and negative health effects.  This interactive session will explore the impact of stress and burnout from a practical lens, with an emphasis on effective steps we can take immediately as individuals and organizations to move forward in a positive trajectory.  Participants will discover simple strategies to employ in everyday life to manage stress while building resiliency, emphasizing a holistic perspective to cultivating individual and collective well-being.
Presentation Objectives:
Recognize signs of burnout and the health implications of chronic stress
Discover simple strategies to effectively manage stress and to optimize productivity
Identify opportunities to form healthy habits for enhanced wellbeing
Model best practices to foster collective wellbeing in your relationships and at work
Explore opportunities to realistically prioritize self-care and to build resilience
Develop a personalized wellness plan to apply healthy approaches into daily life
Participants who register will receive a BONUS Resilience Reset Journal eBook to put the presentation practices into action!
---
Beth Romanski is an experienced higher education professional, currently serving in the role of Director of Professional and Continuing Education and adjunct faculty member at Maryland University of Integrative Health, a leading academic institution solely dedicated to integrative health programs.  
A professional wellness educator, Beth holds a certification as an Integrative Nutrition Health Coach and is founder of MyHealthyTransitions Health Coaching, Co-Host of the Wellness Warriors Radio podcast and Co-Creator of the Wellness Warriors Sugar Detox and Anytime Reset.  
Beth understands first-hand the stress of work/life expectations and believes there's no one-size-fits all when it comes to health.  She takes an educational and empowering approach to facilitate positive habits that support holistic wellbeing and sustainable results, with the mindset that "being healthy doesn't have to be hard."
Connect:
Learn more about Beth and MyHealthyTransitions Health Coaching at www.myhealthytransitions.com. 
Follow Beth on Facebook at MyHealthyTransitions Health Coaching and @myhealthytransitions on Instagram. Listen to the Wellness Warriors Radio Podcast on your favorite podcast platform, Audible or Youtube or at bit.ly/wellnesswarriorsradio and join the Wellness Warriors Facebook Group to engage in the conversation about living optimally.  Contact Email: beth@myhealthytransitions.com
---
April 6, 2022, 12:00 PM ET
"Describing Your North Star"
Mary Murphy, Ph.D., Executive Coach and Ladership Development Consultant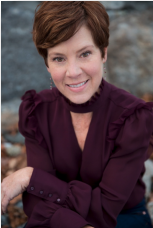 Your North Star guides you in any situation, it grounds you in your self-confidence personally and professionally. Your North Star is who and how you want to show up in your life. During the workshop you will focus on:
Understanding your strengths
Identifying your core values
Identifying your value proposition
Describe your North Star
---
Mary Murphy is a certified executive coach and leadership development consultant promoting personal growth as a way of life. Known for keen insight, inspiration, and
critical thinking, she is dedicated to helping leaders recognize their blind spots as a way of increasing their awareness, building their abilities, and improving their overall performance. Through individually tailored programs that begin with establishing a foundation of trust, she helps clients define success and achieve both
their personal and professional objectives. Mary enjoys teaching and developing executives and entrepreneurs on the "heart" of leading both themselves and others.
---
April 13, 2022, 12:00 PM ET
"Adaptation to Change: Replicable Strategies for Program Growth in Uncertain Times"
Amanda Gaffney, CampusCE with Mike Nielsen of Green River College
---
Amanda Gaffney is currently the Director of Sales at CampusCE, an educational tech company headquartered in Seattle, WA.  For over a decade, Amanda has been helping continuing education programs achieve growth through solution based consultative conversations. Amanda's focus is removing registration barriers and increasing program revenue by the deployment of CampusCE, a suite of smart e-commerce and education management tools.
Prior to CampusCE, Amanda was an executive recruiter working with both hiring managers and applicants to deliver an excellent fit for both parties.  She began her career in Continuing Education at Texas A&M University, where she received her BA in Psychology.
Amanda dedicates at least one term annually to the pursuit of her own Continuing Education path.  She is an avid photographer and collector of vintage art, pottery, and all the pretty things.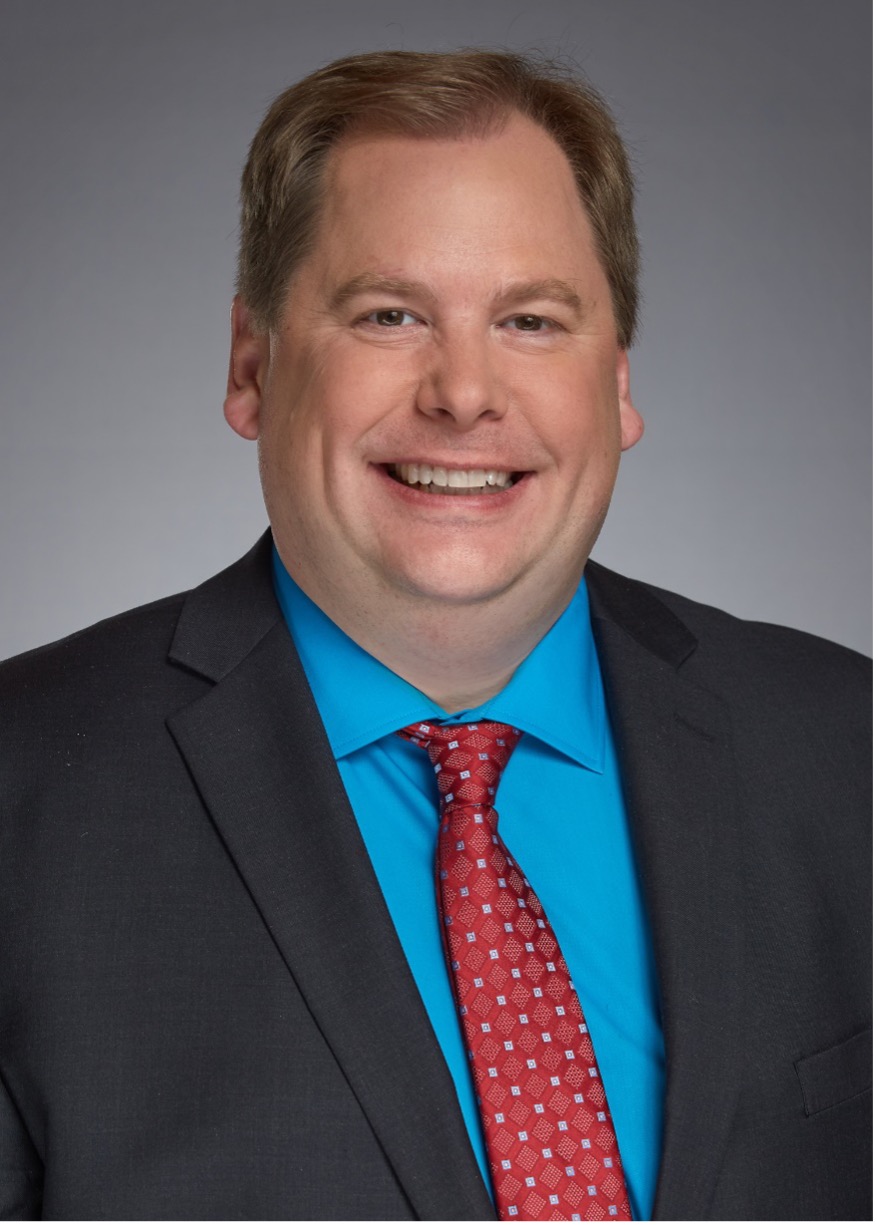 Mike Nielsen is currently the Director of Corporate and Continuing Education at Green River College, a community college located in Auburn Washington just outside of Seattle.  He has been with the college for eight years in this role.  During this time, he has taken an active leadership role in the Washington state Continuing Education Council having served as Vice President and President of this organization which represents all 34 Washington State community college Continuing Education programs.  He has continued to serve on the executive board in the role of Past President for the past three years as other board members have left their colleges.  Mike is also active at the national level having been a Board Member for the National Council for Continuing Education and Training since 2017, as well as being the current Vice President for Finances.  
Prior to joining Green River College Mike worked as a Training and Safety Manager.
He designed, developed, delivered, and managed training programs for multinational companies in several sectors, most recently having worked in the Aerospace field.
Mike received his B.A. from the University of Wisconsin-Madison and his Master of Education in Adult and Higher Education from Western Washington University. 
---
April 20, 2022, 12:00 PM ET
"Co-creating Effective DEIB Strategies for Sustainable Progress"
Yasmeen Mayes, 

Associate Director of Alumni Affinity Programs and Engagement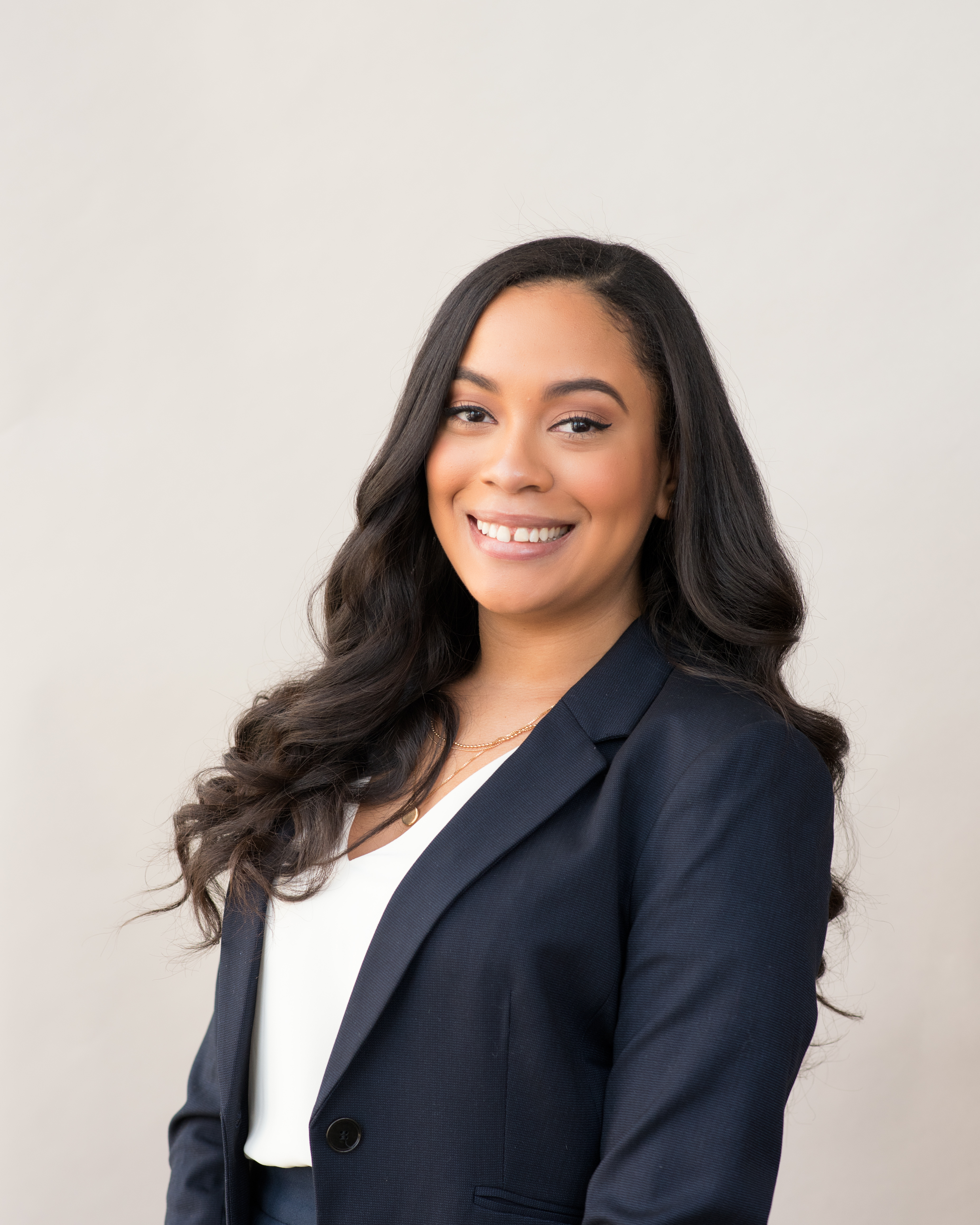 In this DEIB professional development workshop, participants will learn more about effective principles for co-creating sustainable progress within the context of institutional DEIB efforts. This session will explore the importance of stakeholder engagement at all levels of an organization and personal reflection to activate and inspire change. Participants will walk away with tools for advancing purposeful leadership and strategies for broad engagement that have impact.
---
Yasmeen Mayes is co-chair of the Diversity, Equity, & Inclusion (DEI) Action Group and
program manager of alumni relations and engagement at Drexel University's LeBow College of Business. She was appointed co-chair by the dean and provides leadership for implementing recommendations in the college-wide DEI strategy, overseeing the areas of recruitment and retention, learning and professional development, curriculum and research, transparency, and accountability, and developing an inclusive culture.

Yasmeen has been at the helm of impact-driven institutional DEI initiatives, including launching the first identity-based alumni affinity group at LeBow, and engaging students, faculty, professional staff, and external stakeholders in programming, professional development and other engagement opportunities that support the college's strategic plan. Yasmeen earned her B.S. in Communication from Drexel University and is currently pursuing her M.S. in Higher Education Leadership from Drexel University's School of Education.
---
ACHE Webinar Library
Recordings of past ACHE webinars are available to ACHE members by click the button below.